Hi! In December I wrote about some of my sewing plans for the new year. Well, plans are always subject to change, right? So far I've made two garments in 2017 – a new Chardon skirt (Deer and Doe sewing pattern, not on my list) …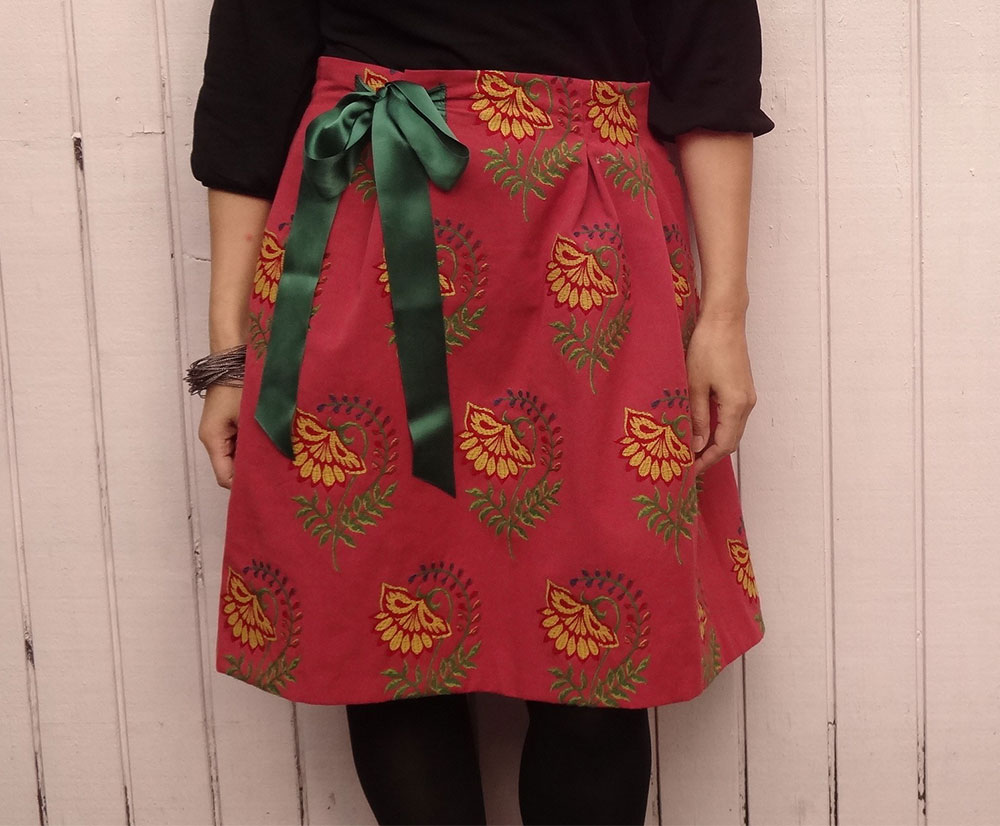 … and a Toaster Sweater (on my list).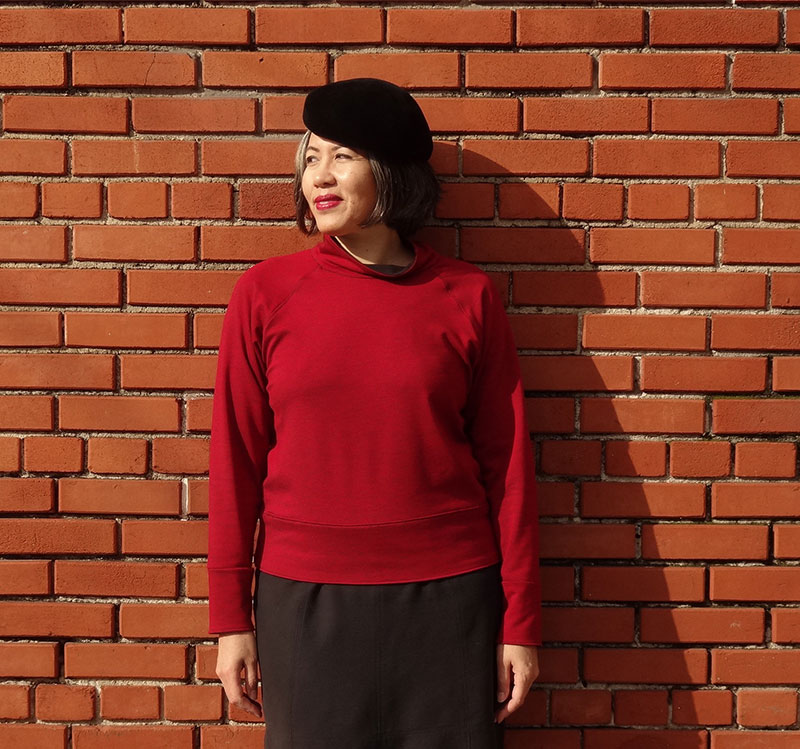 I also got two great sewing patterns for my birthday last month – a Style Arc shirt and a Papercut Patterns top, which I blogged about here.
For me, making one garment a month would be great. So it's fantastic for me to have a skirt and a top completed by March! I made the Chardon skirt to wear at the Bay Area Sewists Frocktails event in February. I made a reversible version of the Toaster Sweater for a guest blog post I did for Britex Fabrics in February. It was a fun challenge. Then I expanded the post on my blog with more construction details here.
I'd like to sew everything I mentioned in December but for the next few months I will focus solely on tops and pants. I really want to sew the Style Arc Juliet Woven Shirt and a couple versions of the Papercut Patterns Skipper Tunic, which has multiple variations. Plus I still have an urgent need for pants. I'll likely start with the Mimosa Culottes by Named, which aren't really pants but I've made one muslin and I still need to sew up the second one. I first mentioned the culottes last May, when I blogged about four PDF sewing patterns I bought.
Named sells paper patterns but the cost of shipping all the way from Finland is quite high so I opted to get the PDF version. I recently discovered that Harts Fabric, an indie fabric store in Santa Cruz, Calif., now carries now carries Named and Papercut Patterns! How exciting! The store carries many other indie pattern lines as well – and shipping is only $6.50 for U.S. orders. You can see the inide patterns Harts carries here.
Here's a gif of the current sewing plans: Style Arc Juliet Woven Shirt (interesting tie in front), four versions of the Skipper Tunic (neckline, sleeve and length variations), and the Mimosa Culottes. I need to shop my stash to see if I have any fabric for the Juliet shirt. I'm sure I have some fabric I could use for the Skipper Tunic. And I have a black fabric with a nice drape for the culottes.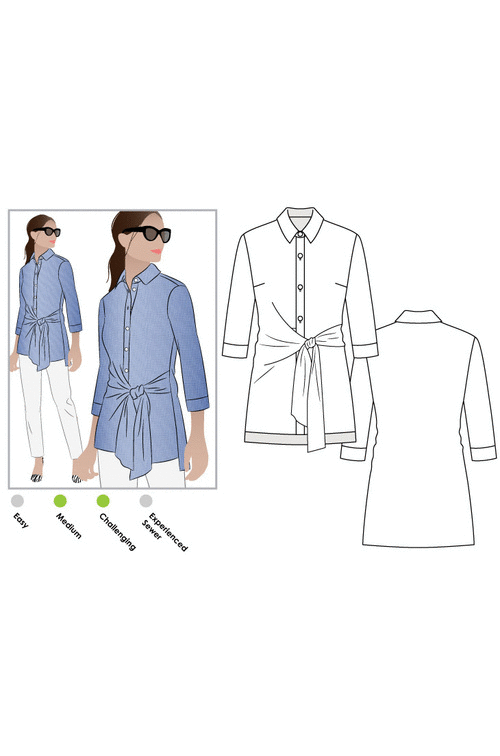 Have your sewing plans changed? What's on your sewing table?