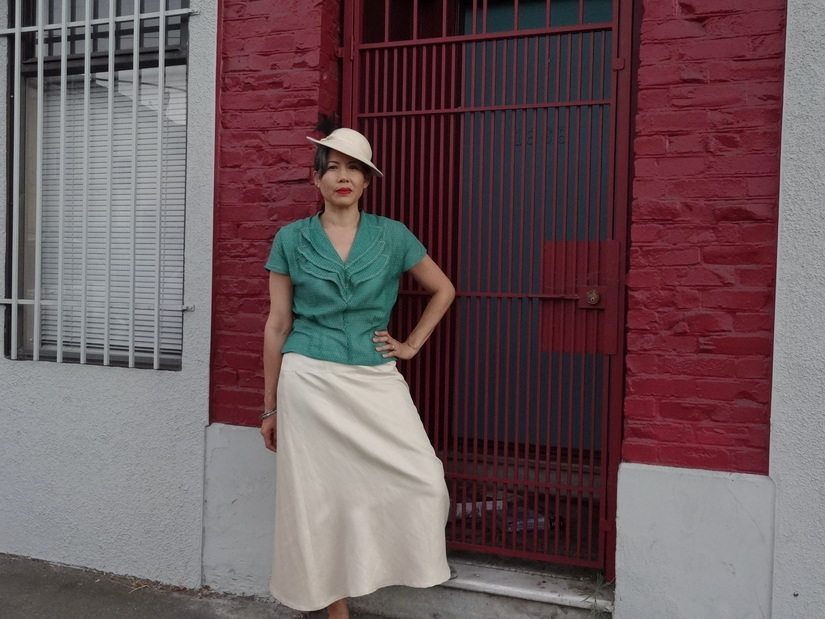 I finished my Fall for Cotton project – the 1940s Girl Friday Blouse from Decades of Style – with not a minute to spare. Really. I was still working on it yesterday and realized I had to hustle if I wanted to get photos done before sunset. It was after 6 pm and I still had to hem and iron it! And this sort of explains my expression in this photo. I couldn't find my cream-colored strappy sandals right and the clock was ticking so I just threw on some makeup, grabbed my vintage wool hat and tripod and walked a few blocks to to this side street for my impromptu photo shoot with me and my digital camera. Yeah, no photographer so it was weird just staring into the lens. In the back of my mind, I kept wondering, "Is this really in focus?" and "Crap, I'm losing light!" and "How long is 10 seconds?" I'm just doing this on my lunch break so the nitty gritty details on making this blouse will have to wait for another post this week. In the meantime, I'll subject you to more photos of my blouse, which took far longer than I thought it would to make. There really aren't very many pattern pieces but I must have spent more than 30 hours making it! Hand embroidery on the collar, side invisible zipper on the left, seam tape on the hem, hand stitching the bottom two collars together and hand stitching the hem. You can read about some details in the post My Fall for Cotton Project – Sewalong Update. And I wore the wrong bra with the blouse – you can see it in the back view photo. A darker bra wouldn't have been visible. The fabric is a vintage lightweight Swiss dot cotton voile.
If you've made any Decades of Style patterns, I'd love to know what your experience was like. I found the pattern to give rather minimal instructions in some areas. So this would NOT be a good pattern for a beginner. I'm glad I finally finished this blouse and I don't think I would have if I didn't have a deadline. So thank you Rochelle of Lucky Lucille and Tasha of By Gum By Golly for the Fall for Cotton Sewing Challenge!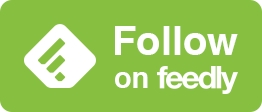 Get my monthly newsletter!
The first Tuesday of every month, I send out C Sews updates, Bay Area Sewists news + design details. Join other sewists, crafters & creative people!