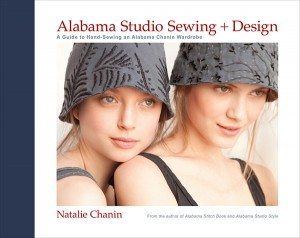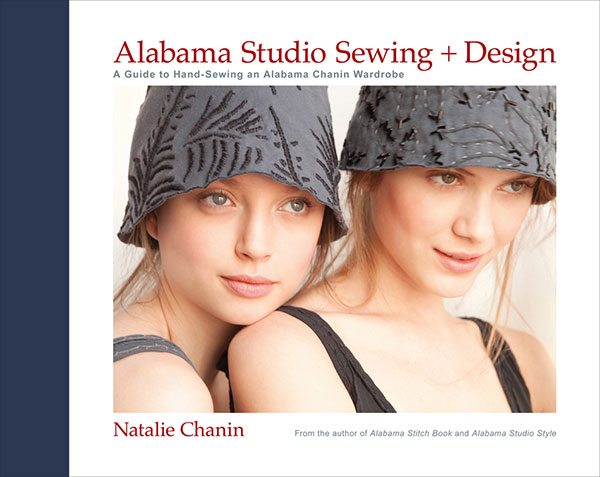 I recently checked out this great book on hand sewing from the public library: Alabama Studio Sewing + Design: A Guide to Hand-Sewing an Alabama Chanin Wardrobe by Natalie Chanin. It focuses on creating a hand-sewn wardrobe – yes, everything from bolero jackets and wraps to dresses and skirts of varying lengths – from cotton jersey fabric. The various pieces can be layered for a striking appearance or worn with a pair of jeans for a more casual look.
These are all designs from Alabama Chanin, where a hand-sewn and hand-embroidered tank top retails for more than $1,000. But you can make your own versions with this book!
The photos of the models wearing the clothes in this book are gorgeous. And there are nice illustrations of the various stretch stitches you can use when you are hand sewing.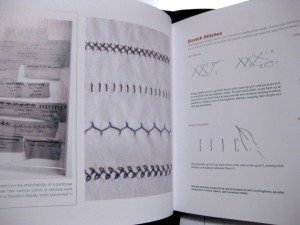 The author recommends using button craft thread for hand sewing because it's one of the strongest threads. It's made "with a polyester core surrounded by vary finely spun cotton yarn," writes Chanin.
I was so enamored of the clothes in this library book that I went ahead and ordered it from Amazon (and paid sales tax for the first time on an Amazon-purchased book – yes, California's online sales tax law went into effect last weekend). I can't cut into the patterns that come with a library book because other people will be checking it out. So I just had to buy it.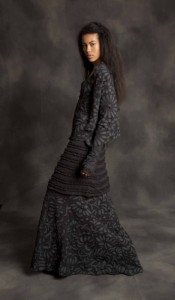 What makes the clothes unique is the appliqué work, beading, stencils, and embroidering. The stencils and various designs for embroidering and beading are all provided in the book along with patterns for the various clothes. You can also purchase the stencils from Alabama Chanin's store. Cutting out the stencils yourself is certainly time-consuming so you may want to spring for a stencil if you intend to reuse it or just want to spare yourself the tediousness of cutting out the designs.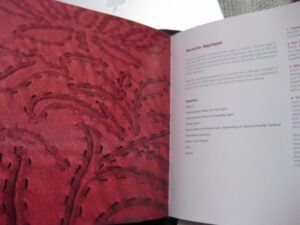 I was so inspired that when I saw that the Fabric Outlet in San Francisco was having a sale this week (everything 40 percent off!), I went shopping for some black cotton jersey. I also picked up several spools of button thread. I'm not sure if I'm going to hand sew the entire thing – my zigzag stitch on my sewing machine may be employed for this endeavor. But I'm certainly going to give it serious consideration.
I'll be sure to post about what I make from this book. Though it may take a l-o-o-o-ng time because of the hand sewing!
—Chuleenan Svetvilas