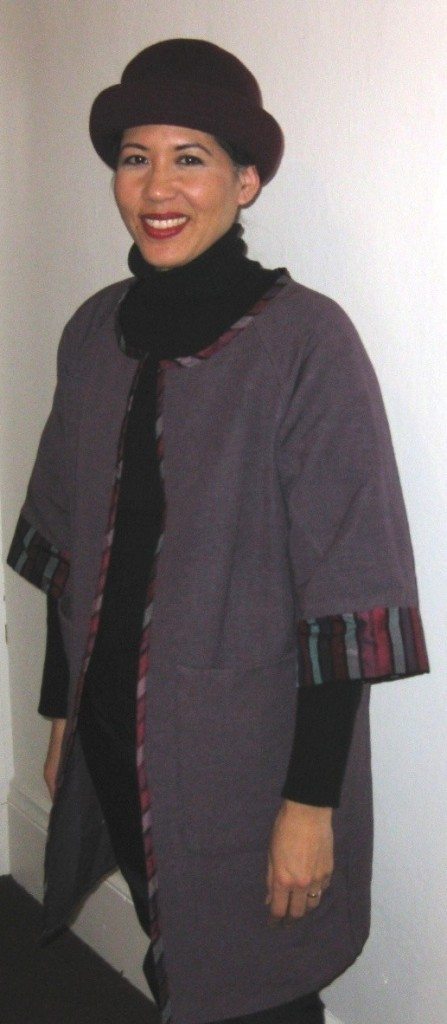 Last weekend my older sister showed my blog to my Mom on an iPad. A couple days later I spoke to my Mom on the phone (she lives on the East Coast and I live in California) and she said she liked the purple trench coat featured on this page of my blog. This is the coat I made from Christine Haynes book Chic & Simple Sewing, which I reviewed here.  She asked me if it was easy to make and I told her yes, she could certainly make one.
Yesterday I realized that time was running out on getting my Mom something for Mother's Day. Then I thought – hey, I'll get her a copy of Christine's book! So I immediately ordered a copy on Amazon – I did check with a local independent bookstore first but they didn't have one in stock – and I got an email today saying that it had shipped and would likely arrive on Saturday. Yay.
So if you're racking your brain about what to get your Mom for Mother's Day, consider a sewing book. Two lovely options:
Chic & Simply Sewing, which you can get on Christine's website (or on Amazon) – This includes many patterns for a variety of clothes (see my review for more info).
Colette Sewing Handbook, available on Colette Patterns website (or on Amazon) – This book is about Sarai Mitnick's approach to sewing and it includes five patterns. I will be reviewing it soon.