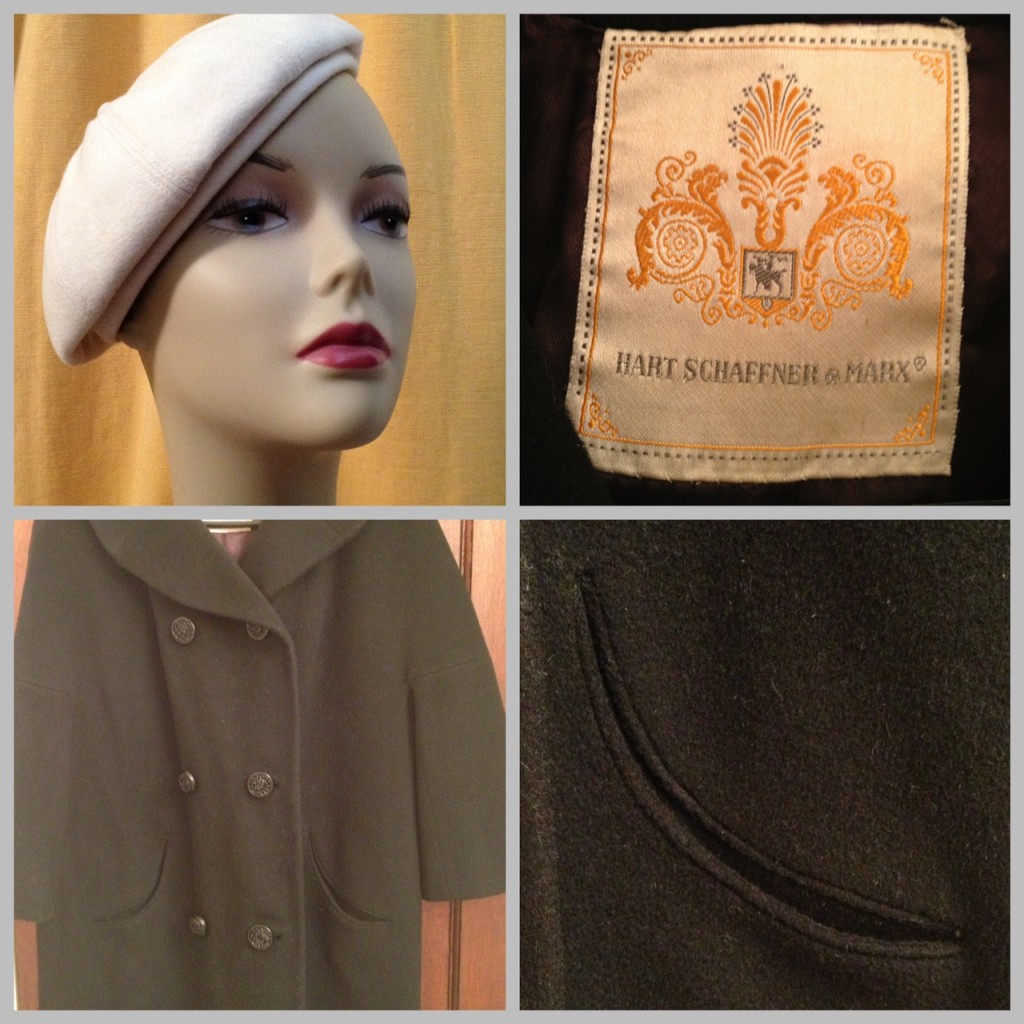 In January I wrote that my sewing resolutions were to sew, not buy clothes. However, since then I have bought a vintage coat, a vintage hat, and a turtleneck.
So let me revise that resolution to say that I make exceptions to vintage items and certain knit items (such as turtlenecks) that wouldn't make.
I got this vintage hat and coat at All Things Vintage in Oakland last weekend. The wool hat from I. Magnin was such a great design, I couldn't resist — plus it was in mint condition and reasonably priced at $21. The black wool coat has some really nice details: darts around the collar, interesting buttons, curved welted pockets, and cropped sleeves.
The label says Hart Schaffner Marx, which is in fact a menswear company that celebrated its 125th anniversary last year. (I wonder when the company stopped producing women's garments?) The coat not only fit well but it was 50 percent off (only $37.50!) — another reason why I decided to buy it.
As for the turtleneck, well, my other black turtleneck was looking rather worn out and it was time to get a new one that didn't sag at the neck.
To help me keep my sewing resolution, in February I finished making a dress using a pattern from the book BurdaStyle Sewing Vintage Modern. I entered BurdaStyle's sewing contest to give myself incentive to finish the dress and my dress was selected as a finalist. You can view the 20 finalists here and see who won (and what they won — I'm so jealous of the grand prize winner!). And if you want to find out more about my experience making the dress and photographing it, check out my February posts.
Also last month, I went to Britex Fabrics's Presidents' Day sale and bought a couple yards of a beautiful cotton voile from Italy. I'll be making a lined bias cut skirt and top from that fabric. It'll be great for the summer.
How are you doing with your sewing resolutions so far?