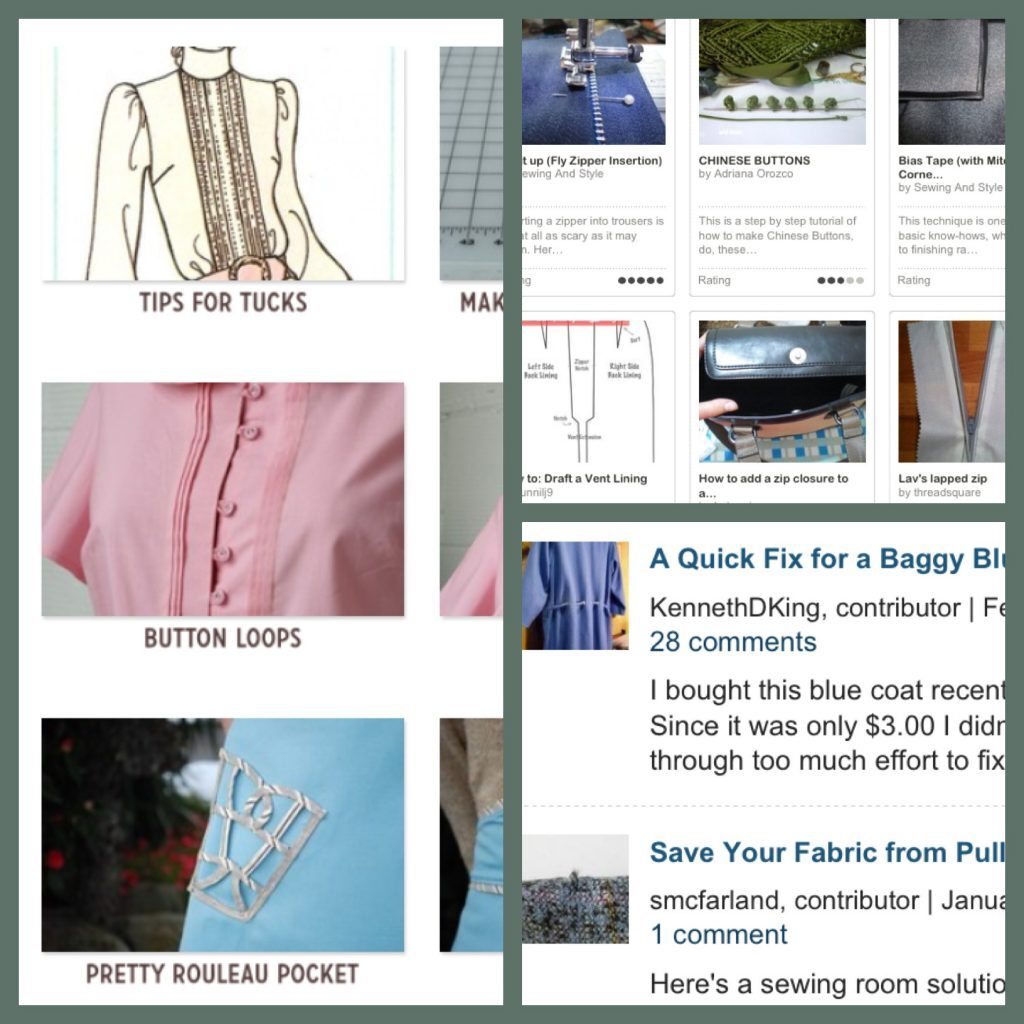 When I made a dress from BurdaStyle Sewing Vintage Modern, I added my own adjustment to the pattern, such as lining the bodice of the dress. Though I had made a couple lined vests for my husband and lined a jacket, I hadn't lined the bodice of a dress before. It had seemed like a simple thing but when I began to put the lining and fashion fabric together, I got confused. It was late at night so I couldn't stop by my local fabric store for advice. Naturally I turned on my laptop and began my search for sewing advice.
I typed "how to line a dress" in Google and got a tutorial on How to Line a Sleeveless Dress on Blithe Stitches. This post had helpful photos and clear step-by-step instructions so I could easily figure it out.
The web is a great resource for sewing advice. Many sewing enthusiasts, designers, publications, and companies have sewing tutorials on their blogs and websites. So if you ever get stuck on something, fire up your computer and start your search. You'll be amazed at the plethora of instructions, both written and video, out there.
A few of my go-to places for instructions and tips (in no particular order) are:
Colette Patterns Tutorials — Sarai Mittnick, Colette Patterns founder and designer, author of The Colette Sewing Handbook, covers a variety of topics, ranging from working with fabric to fitting and adjustments. She has a nice explanation on installing invisible zippers.
BurdaStyle's Techniques section — If you click on "Resources" on the home page, you'll see a wide array of sewing techniques and tips posted by BurdaStyle, members, Burda Style magazine, and others, including advice for beginners.
Threads Magazine's "How To" pages include everything from garment fitting to sewing techniques but some content isn't accessible unless you are a "Threads Insider."  To view those tips you need to join ($32.95/year for online membership or $12.95 for print subscribers).
Where do you get your online sewing tips?